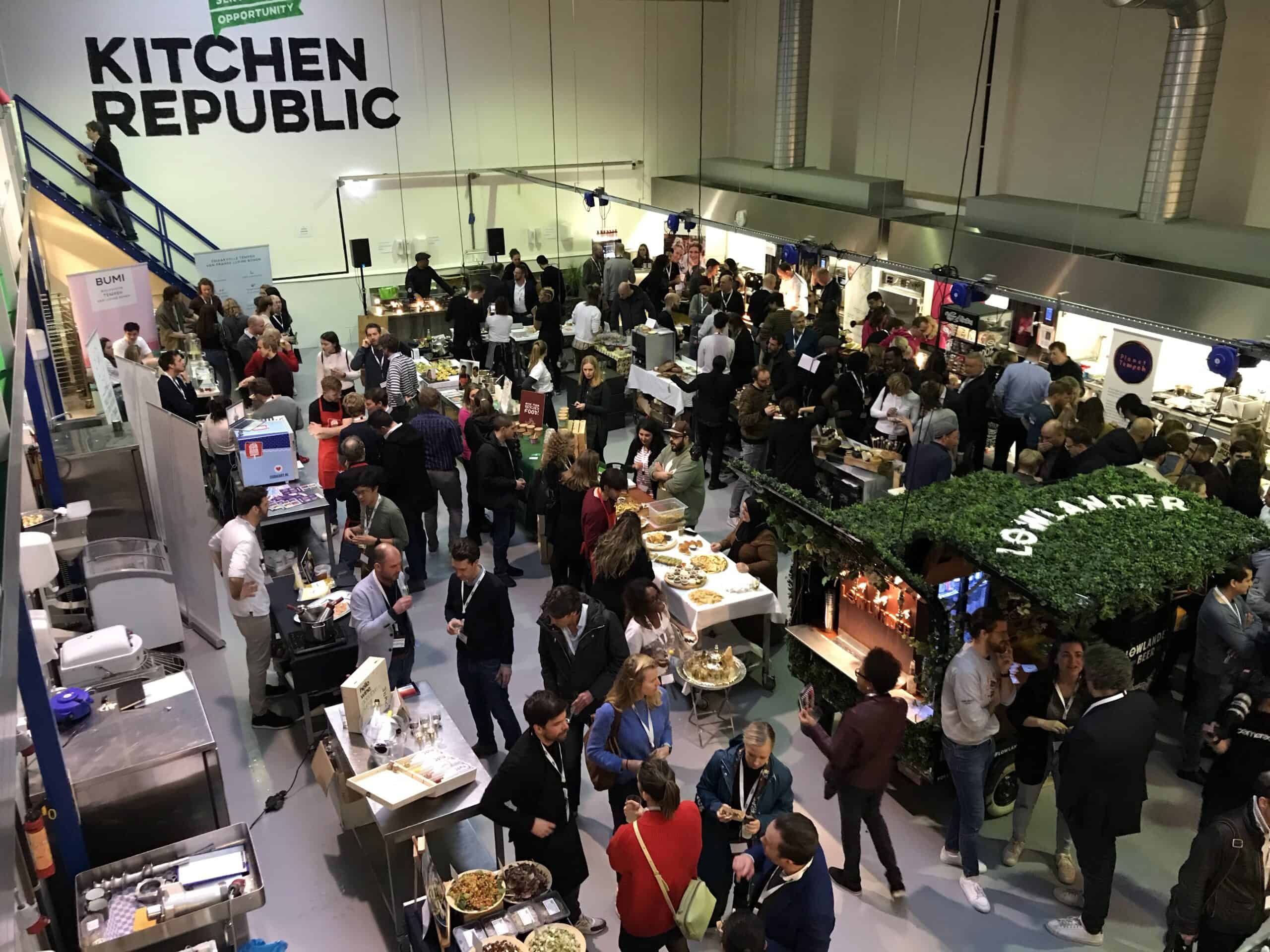 Kitchen Republic - For foodies on a mission
In the Amsterdam Houthavens, Kitchen Republic offers young food companies a springboard to growth. They come here for professionally equipped kitchens and office space. In addition, companies are also helped with knowledge and network.
That this leads to good results is evident when you look at the various food initiatives and listen to the entrepreneurs. Usually it starts at home. But soon the own kitchen becomes too small and there is a need for scaling up. Let de Jong makes her spicy salsas here under the brand name Let's Salsa, the delicious, all-vegan pastry products of Nono Cakes are made here as well as the overnight oats of Grünten. When you walk around you see a diversity of activities, washing and cutting, cooking and baking in the kitchen, but also packing, labeling, lugging with boxes. It's clear that it's hard work, but the energy is draining away. A beautiful, dynamic environment for foodies with a mission!
The goal of Kitchen Republic is to show the food industry that the production of food and drink can be better: 'namely tastier and with more awareness. We prove this by the great group of young food companies that do business with courage and cleverness, without big budgets and empty marketing promises.' Here too, it is noticed that innovation does not come from the large food groups, but bottom up, from innovative young entrepreneurs. 'It's therefore important that smaller artisan food companies organize themselves smartly and efficiently in order to increase their successes.'
And increasing successes also means orienting yourself on the international market. If the Dutch market is too small and you want to continue to grow, then there is often an expansion to other markets. Of course we look at sustainability, the CO2 footprint and how exports fit in or not. Because export is not an end in itself, but a way to find the right match between your concept and your target audience. A means to achieve your goal and achieve your ambition.
Contact
TEN the export network
Postbus 339
8440 AH Heerenveen
Nederland