Export IceKitchen naar Nederland
IceKitchen is an English company, producer of delicious, natural ice-lolly's made from pure ingredients and real pieces of fruit. The company wants to obtain an international market position and chose the Netherlands as their first export market. How can you introduce a brand successfully in the Netherlands?
First, we studied the brand principles of IceKitchen and the ambitions of the company. As the Netherlands is our own home market, it was not too difficult to analyze the market, its ice-cream players, competitors and trends in ice-cream consumption. The first steps for IceKitchen were an introduction at Jamin and more targeted, retailer Marqt, that has a close fit with IceKitchen in terms of positioning and target group. As the goal is to reach a wider target group, the bigger retailers were approached. Jumbo reacted very positively, and a pretty fast introduction took place resulting in a great shelf position at this retailer.
Besides different smaller retailers and outlets, IceKitchen is on shelf at retailer Jumbo with four distinguishing flavours (peach/hibiscus, strawberry/white chocolate/ black pepper, oranges/lemons, raspberry/fresh mint) in the Netherlands. A great starting point, that will definitely lead to the interest of other retailers and food chains.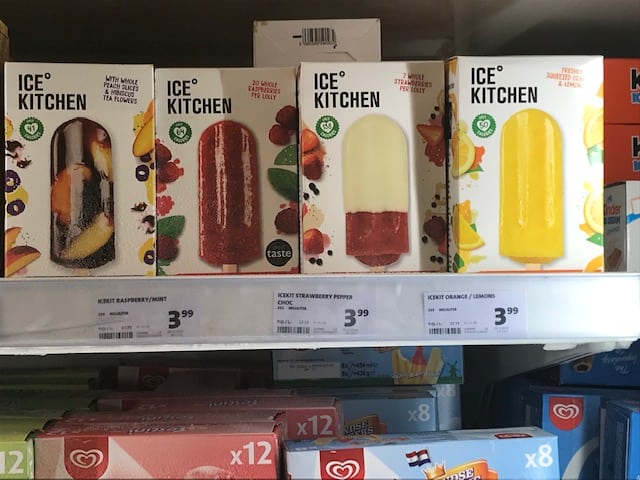 Contact
TEN the export network
P.O. Box 339
8440 AH Heerenveen
Netherlands