DEVELOPMENT OWN LABEL 'RECYCLABLE' CHEESE
For years, AND Cheesetrade is ahead of trends! This company is cleaning cheeses, to give them a 'second life'. AND wants to become less dependent of her suppliers and wants to expand internationally.
Together with the management, we first conducted an internal analysis to exactly determine AND's ambitions and issues. Afterwards, the export markets were analyzed, and a strategy was determined. Together with AND we developed an own brand, to be able to gather an independent position in the international cheese market. Besides this, we proposed different platforms to hook up with, as food wastage is a theme of almost every food company nowadays and a cooperation in the chain can strengthen the position of all.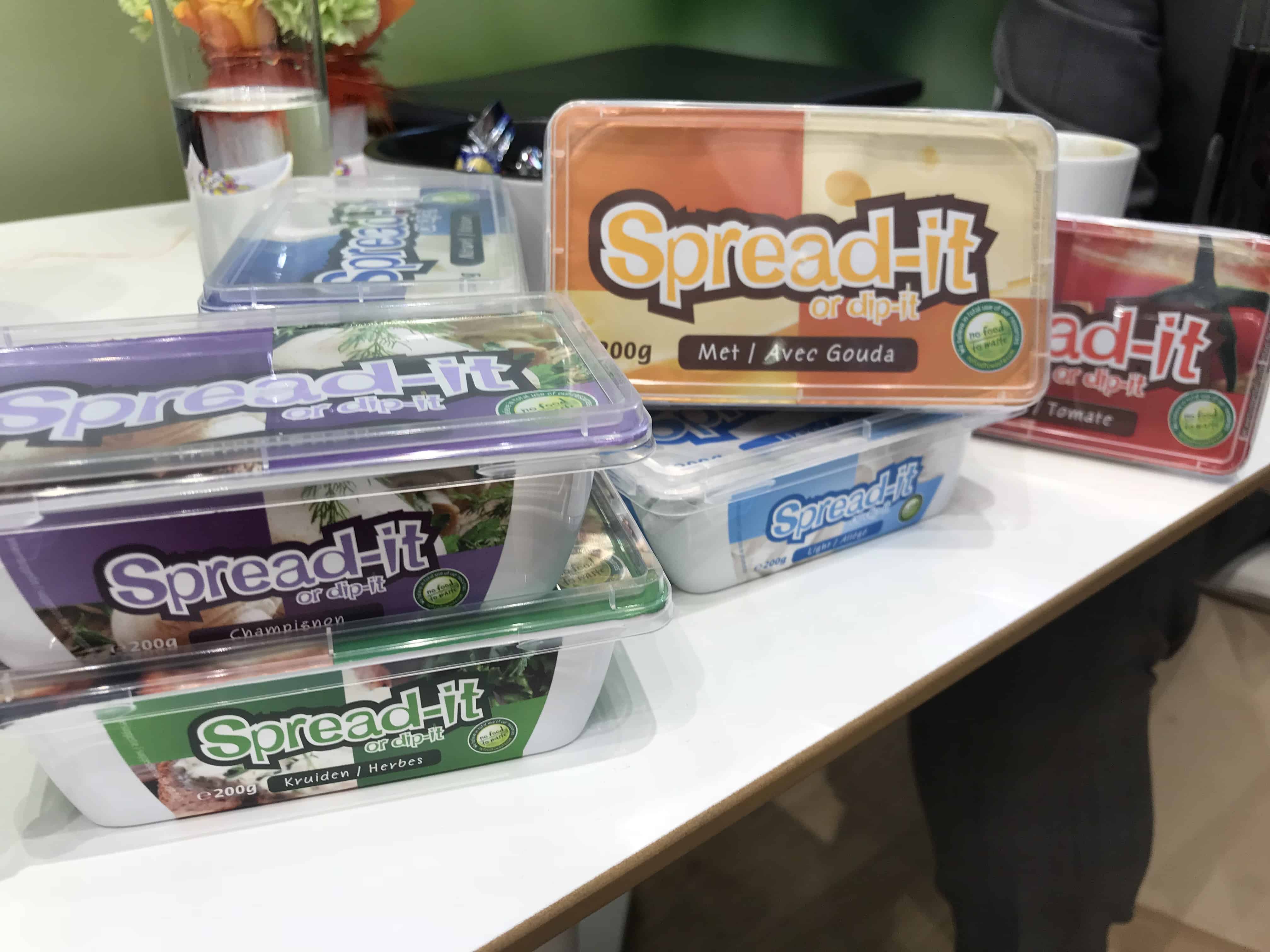 At the SIAL the kick-off of AND's new brand Spread-it (or dip-it) took place. AND launched seven flavours of cream cheese in multi-lingual packaging. Besides this, AND is taking part in the platform 'Verspilling is verrukkelijk' ('food waste is delicious') and is involved in food waste initiatives from Wageningen University & Research.
Contact
TEN the export network
P.O. Box 339
8440 AH Heerenveen
Netherlands