Introduction Heks'nkaas in Denmark
Heks'nkaas is a very successful brand. In the Netherlands the product has reached a market share of 23% within three years time and won different awards. The taste of the product is that special and attracts such a wide audience that the idea was raised that this could be successful in other countries too. TEN was asked how to realize this.
Upon request from Heks'nkaas we wrote a long term export plan. In this plan the strategic directions were described and a path for the future. he markets are selected and prioritized, the top three markets were visited and all kinds of information was gathered like distribution channels, competition, prices etc. Based on this information a market entry strategy was formulated and TEN set up a sales presentation and arranged meetings with the retailers. All this led to the launch of Heks'nkaas in the retail channel.
Since a few months Heks'nkaas can be found on the shelves of Danish supermarket chain Coop for example. At Kvickly hypermarkets, Superbrugsen (supermarket chain) and Irma (premium supermarkets) you can buy Heks'nkaas. Under what label? Well, just look for Heks'nkaas After positioning sessions the decisions was made to keep the brand name as it is.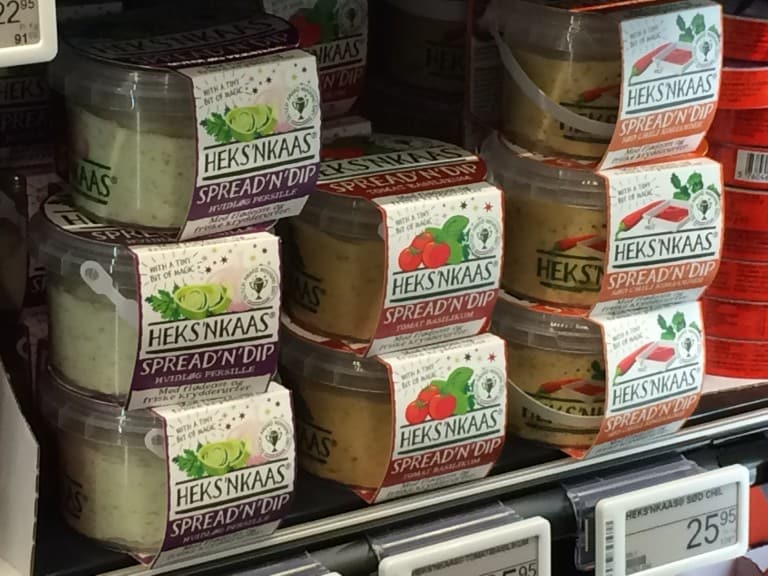 Contacting is entirely without obligation
Contact
TEN the export network
P.O. Box 339
8440 AH Heerenveen
Netherlands