Sunt launches banana bread at Rewe Austria
Sunt banana bread is 'the breakfast or snack that makes you happy.' Hence the smiling logo in banana yellow. Founder Laura Hoogland has set herself the goal of saving bananas from the trash can. Because bananas are both the most eaten and the most wasted fruit product in the world. That's why she and her team are bringing back overripe bananas from the supermarket to make ready-made banana bread. And the fact that foreign retailers are also in favour of this was evident during our SIB-trajectory.
Together with Laura we analyzed the Dutch strategy and projected it on a foreign approach. We have mapped several export markets to determine their potential. It turns out that banana bread is not quite as well known in many countries, as is often the case when we are plotting Dutch concepts in foreign markets. During the project Rewe Austria came into the picture, they were very interested in the sustainable concept of Sunt. In addition to the strategic side of the SIB project, we were also able to help Laura with the operational matters and set up the cooperation with a foreign retailer.
For Sunt, an export plan is now ready including the strategic directions, priority markets and the global strategy for the coming years. Furthermore, we helped Laura prepare the sales pitch at Rewe Austria, determining the positioning, pricing (taking into account local prices and VAT rates), but also in the logistics process. Sunt is now available in the baking department of about 150 Merkur supermarkets (part of the Rewe Group) in Austria and no doubt many new markets will follow!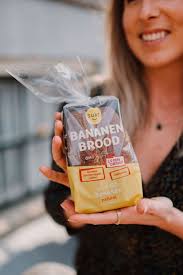 Contact
TEN the export network
P.O. Box 339
8440 AH Heerenveen
Netherlands